Fall Fest 2021 Celebrates Hogadon Basin Ski Area's New Night Skiing Hours
Posted November 9, 2021 by Prairie Wife -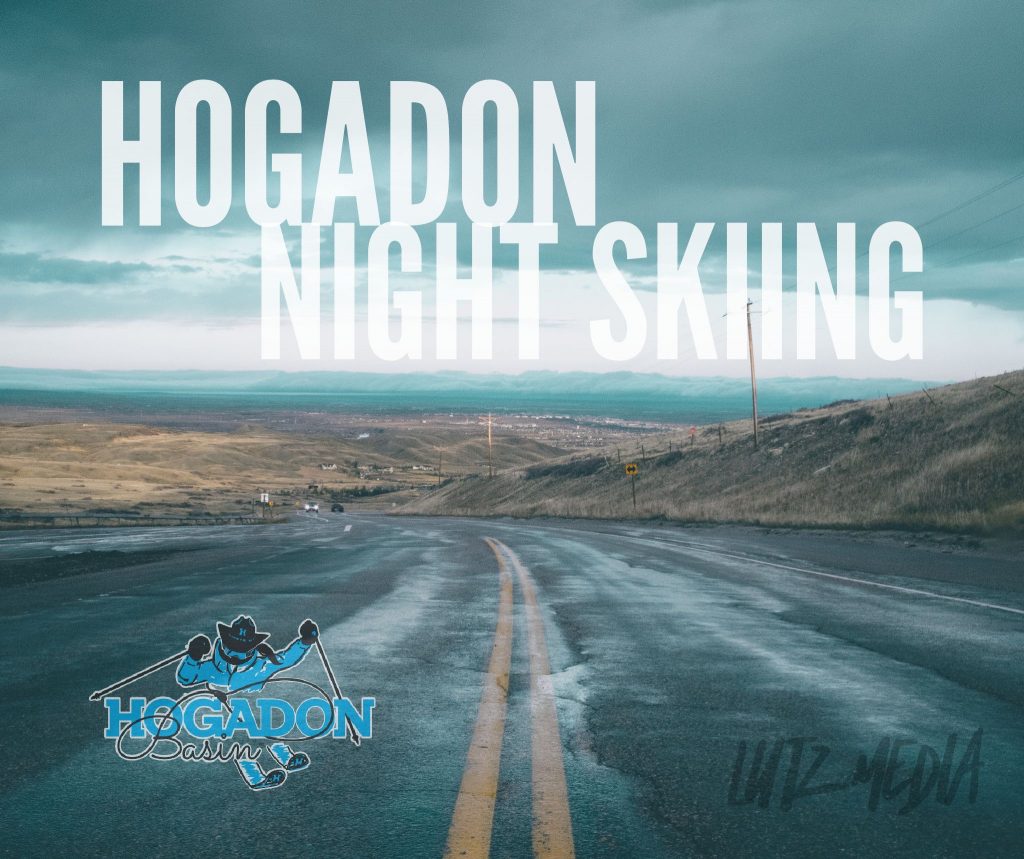 Daylight Saving Time wreaks havoc on almost everyone the first few days, and for me, it's an undeniable sign that Winter will be here soon. 
I used to think that the "extra hour" was a great way to get more rest…and then I went through my first Daylight Saving Time with a toddler, and I realized things would never be the same.
Daylight Saving Time also means that the already shorter days seem even more so, with the sun setting around 4:30 now and even later as we officially move into winter in December.
This is why I am SO excited to announce that our local hot spot for downhill skiing and snowboarding, Hogadon Basin Ski Area, now has night skiing.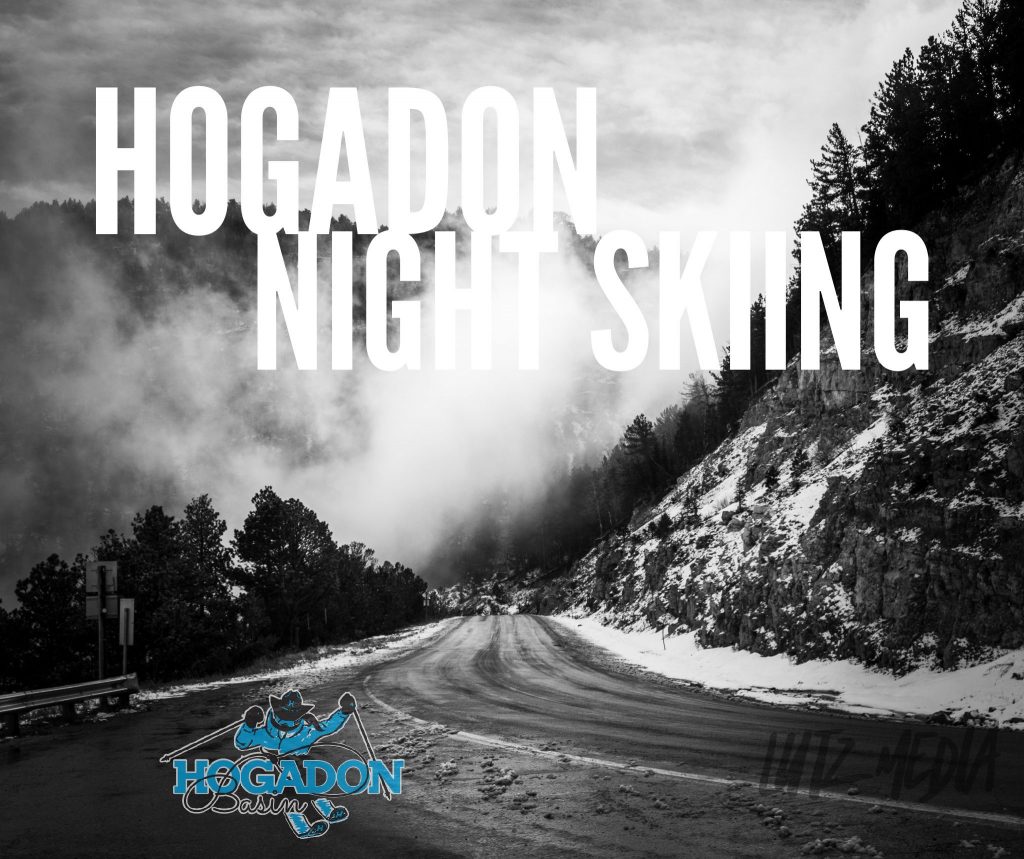 Not only will this be an amazingly unique way to enjoy Casper Mountain, but for those of us with jam-packed schedules and other indoor sporting events on the weekends, it means we'll have SO many more chances to get up on the mountain!
The opening date for night skiing will be announced after the ski area is open for the season, and will be Fridays and Saturdays from 3 p.m. to 8 p.m. The Mountain Sports rental shop, Scramble Cafeteria, and Slalom Sam's bar will be open during these same hours.
At this time, the Snow Sports School does not plan to provide lessons.
In case you're like me and math isn't your strong point, let me put it like this…Skiers that purchase night passes will get an extra 8 hours of ski time on the mountain each week!
To help celebrate the soon-to-start ski season (and to be available to answer any questions) Hogadon Basin Ski Area would like to invite you to their annual Fall Fest.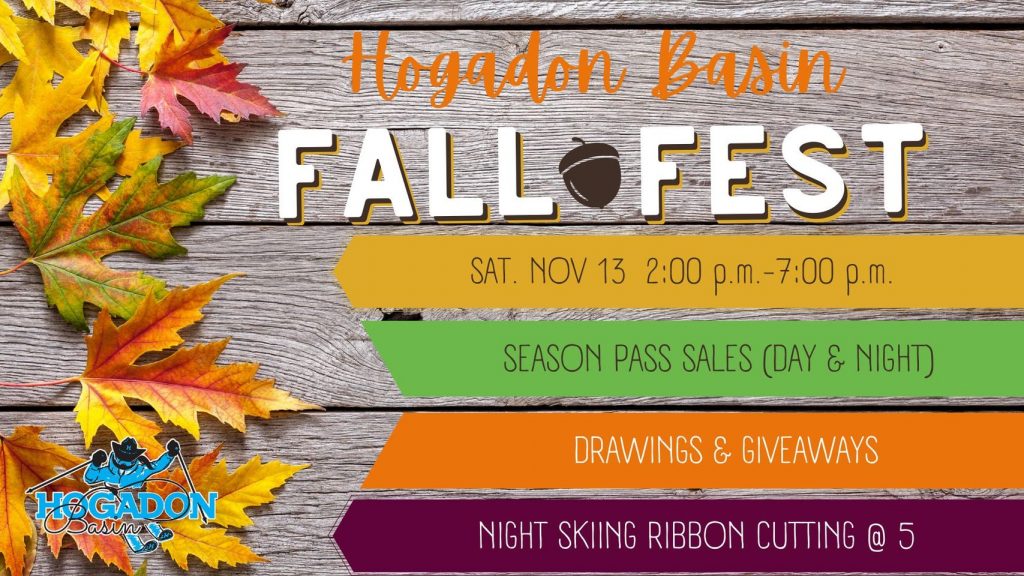 Why is it a great idea to head up the mountain for the Fall Fest this weekend?
Skip waiting in the lines that always happen on opening week, which means MORE TIME TO SKI!
Buy your Adult and Youth Pre-Season Passes ($50 off) in person and skip paying the ticketing fees you're charged when you purchase online. Season pass holders will receive benefits and discounts at partner ski areas. We are finalizing our 2021-2022 partner area discounts, but pass holders can expect similar discounts to the 2020-2021 season.
Hogadon Night Skiing passes will be on sale AND anyone who buys a night skiing pass (add-on or night skiing only) will also get a FREE lift ticket to bring a friend to try night skiing.
GIVEAWAYS! Drawings for skiing-related merchandise, tickets for upcoming events at the Ford Wyoming Center, and MORE. You do not need to be present to win.
Food and Drinks will be available for purchase and Slalom Sam's bar will be open
Need another reason to show up for Fall Fest?
Join your community in celebrating all the goodness happening at Hogadon Basin Ski Area with the ribbon-cutting ceremony that begins at 5 pm.
Here's a look at the cost of a Season Pass at the Hogadon Basin Ski Area.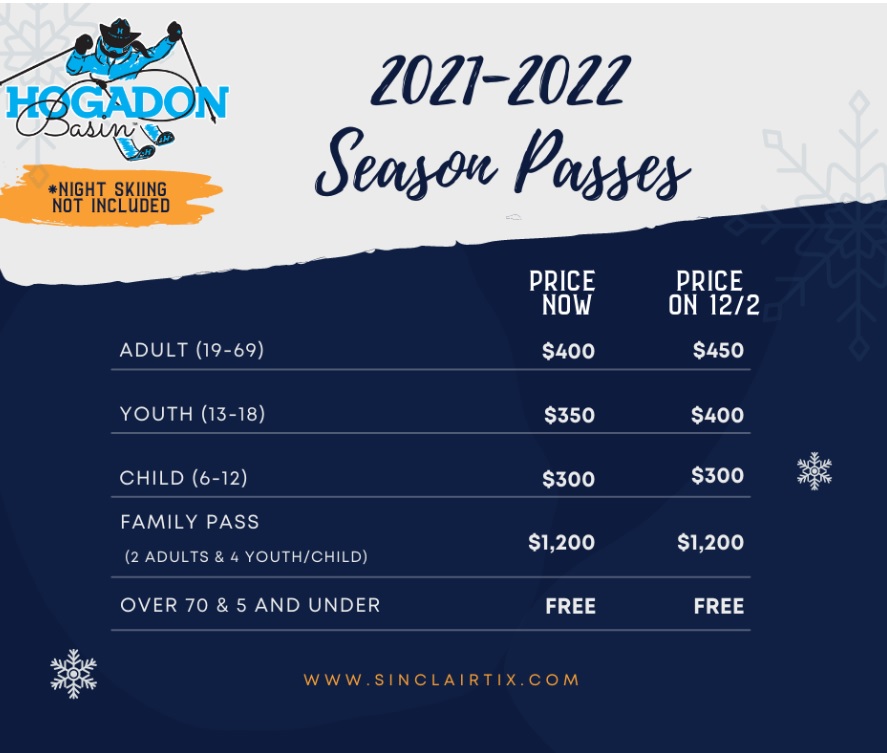 And here are the Night Skiing Rates.
I'll be up on the mountain a bit before the event to give you a sneak peek of all the fun, so make sure you're following us on Facebook so you can join me!
If you have any questions about the upcoming Fall Fest this Saturday, November 8th, 2021 at 2:00 pm or about the upcoming 2021-2022 ski season, please use the information below to contact the best person to help you.
Physical Address:
2500 W. Hogadon Rd
atop Casper Mountain
Hogadon Ticket Office/Skier Services & Main Line:
307-235-8499
Hogadon Basin Snowsports School:
307-235-8487
Casper Mountain Racers:
307-235-8351
Mountain Sports Rental Shop:
307-235-8497
Maintenance Shop:
307-235-8368
Post Sponsored by City of Casper
First two photo posts and featured image created by Lutz Media Productions
Categories: Health and Wellness, Product Reviews, This and That
Tags: , casper mountain, downhill skiing, fall fest, hogadon, hogadon basin ski area, night skiing, ski in casper, skiing in wyoming, sponsored post, winter sports