Easy School Night Pasta Recipe
Posted May 26, 2023 by Prairie Wife -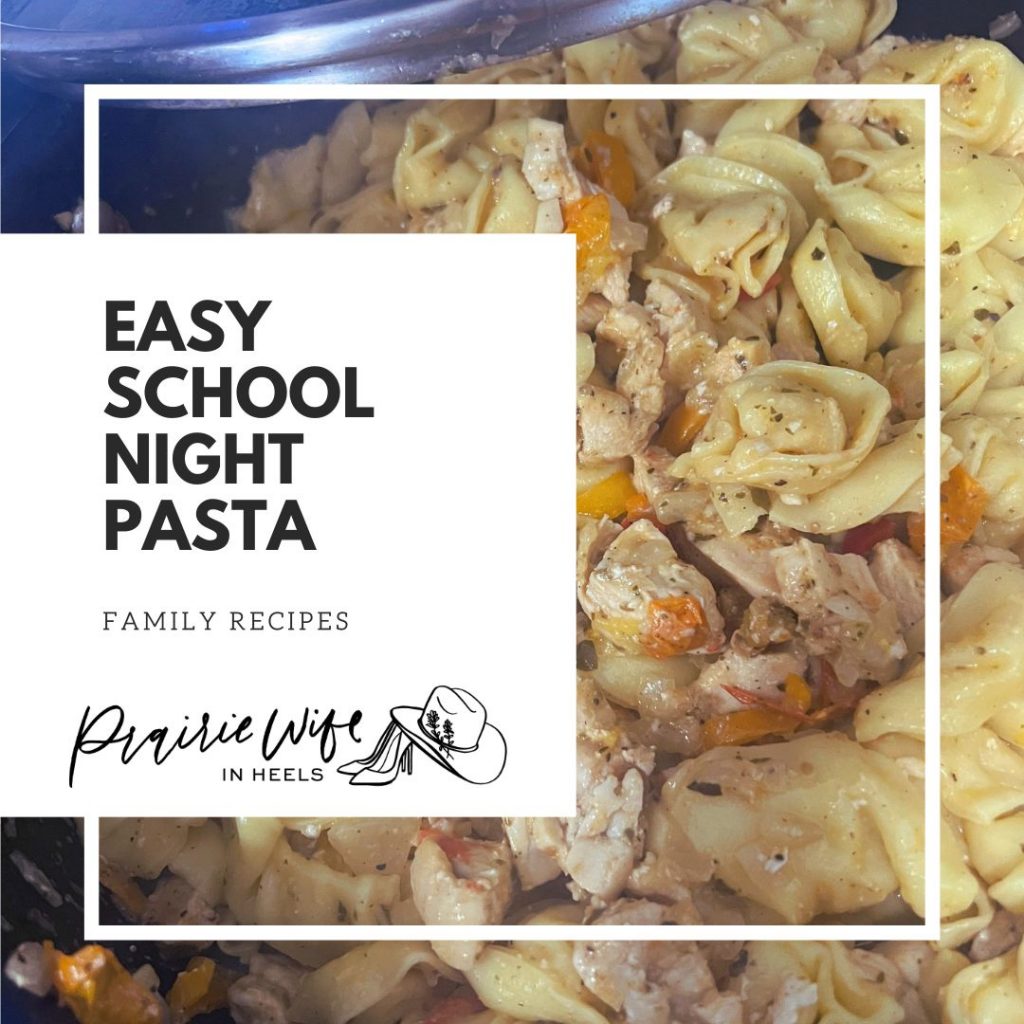 It's the end of May…and if there is anything that busy families need this time of year…it's a great recipe. This "Easy School Night Pasta" recipe is precisely that!
It's easy to make (hence the name) and tastes fantastic. Chances are you have exactly what you need in your house right now…and even if you don't have everything, I bet you have enough of what you need to make this work.
Easy School Night Pasta
Prep Time: 15 Minutes Cook Time: 20 Minutes
Serving Size: 8 people
Ingredients
36 oz of premade Cheese Tortellini
2 Tbsp Olive Oil
3 Large Thawed Chicken Breasts
1/2 Large Onion Chopped
3 Large Sweet Peppers Chopped
4 Cloves of Garlic Minced
4 Tbsp Pesto
1 1/2 Cups Heavy Whipping Cream
Salt and Pepper to Taste
Begin boiling water in a large pot
Put Olive Oil in a large pan on medium heat.
Combine Chicken (cut into bite-sized pieces), onion, garlic, and peppers in the pan with Olive Oil. Stir frequently and cook chicken and vegetables until the chicken is done. Remove pan from heat.
When the water boils, place Tortellini in the pot and cook per the directions on the package.
Drain pasta and place back in pot. Combine pasta, whipping cream, pesto, and cooked chicken and vegetables.
Add salt and pepper to taste.
Serve warm with a green salad and garlic bread on the side.
Looking for another easy recipe? Try our "Make It Again Mom" Cheesy Ranch Chicken.
Categories: Recipes, This and That
Tags: , chicken pasta recipe, easy pasta recipe, easy school night pasta, Pasta, recipe, recipe for large families, school night dinners