Creamy Chicken and Broccoli Pasta
Posted November 10, 2023 by Prairie Wife -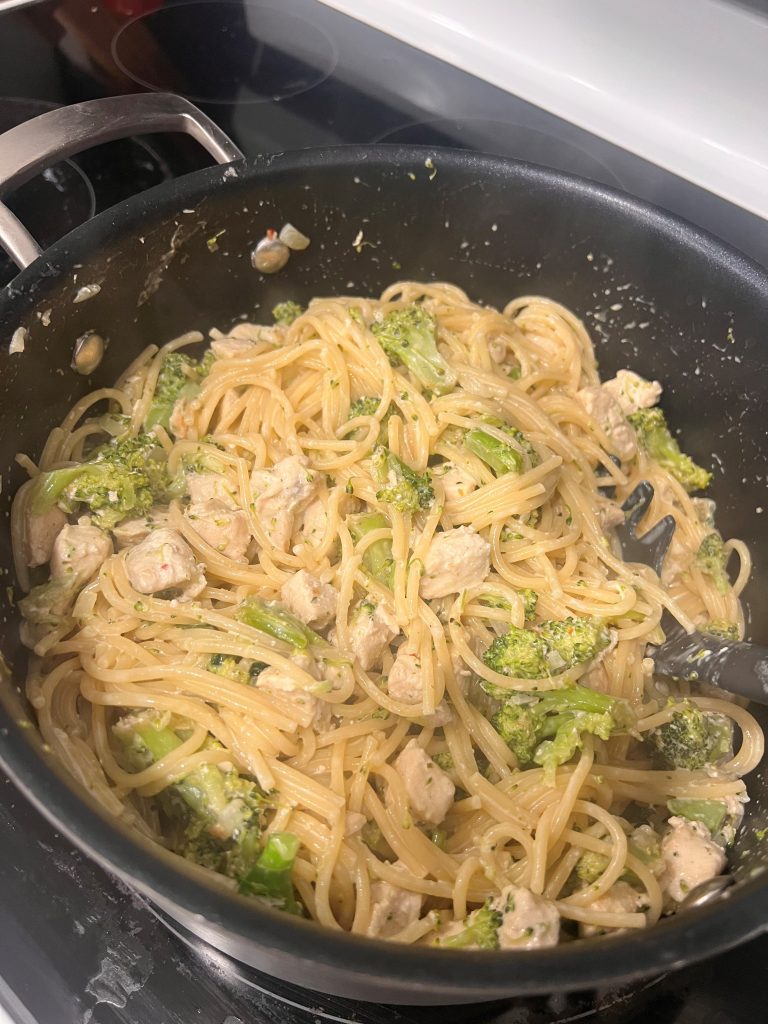 Creamy Chicken and Broccoli Pasta is a recipe I made up because The Cowboy doesn't like Alfredo Sauce, but I love it. He also dislikes it when broccoli gets too soggy, so this recipe ensures it is cooked but still firm! Maybe I should have called it Compromise Chicken Pasta 😉 Side Note: You can add any other veggies you like to this recipe!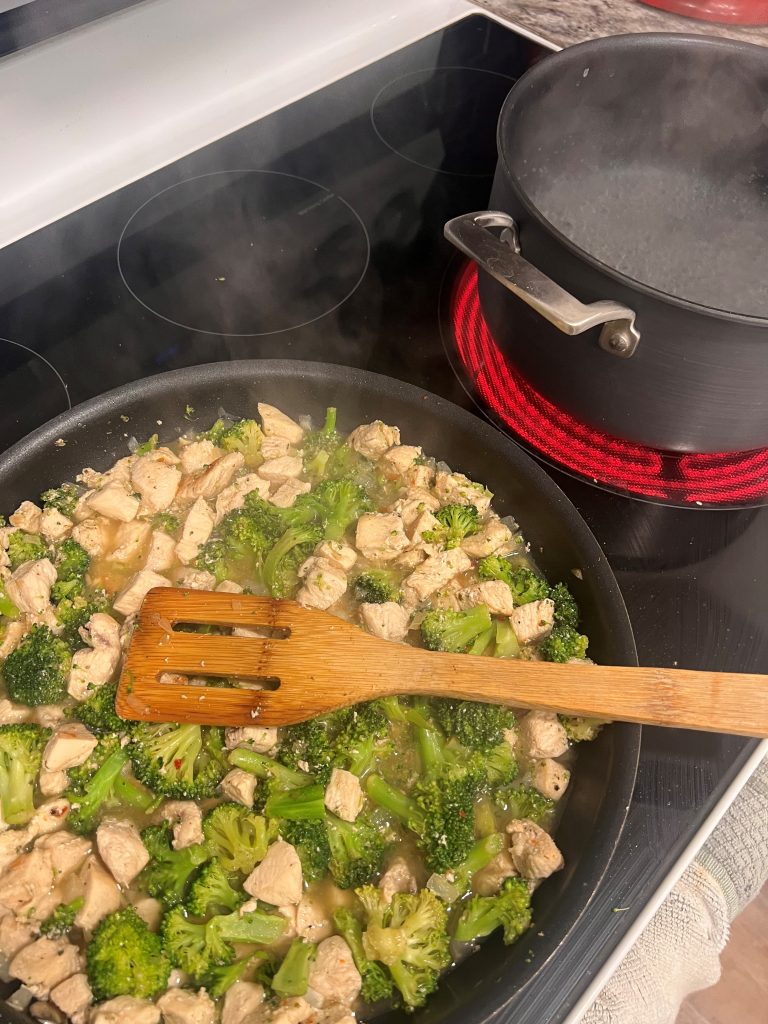 Creamy Chicken and Broccoli Pasta
Prep Time: 15 Minutes Cook Time: 30 Minutes Serves: 8
Ingredients
3 Chicken Breasts Chopped
2 TBSP Olive Oil
1/2 Cup of Minced Onion
3 Cloves of Garlic Minced
3 Cups of Chopped Broccoli
1 1/4 Cups of Chicken Stock
1 Cup Heavy Cream
1  Box of Uncooked Spaghetti
1 1/2 tsp of Parmesan Herb Seasoning (make your own with 2 TBSP Grated Parmesan Cheese and 1 tsp Italian Seasoning)
Salt and Pepper to taste
Chop chicken breast and put it in a pan with olive oil, garlic, salt, and pepper. Cook on medium heat.
Add onions, Chicken stock, and broccoli when Chicken is almost wholly cooked. Cover and simmer, stirring occasionally.
Begin to cook Spaghetti.
Add Cream and Parmesan Herb Seasoning to the chicken and vegetable mix. Stir occasionally and continue to simmer.
Drain Spaghetti and combine all the ingredients in the spaghetti pot.
Serve Warm with salad and garlic bread.
Categories: Recipes, This and That
Tags: , creamy chicken, creamy chicken and broccoli pasta, family food, large family meals, Main Meals, Pasta, recipe, school night dinner