Closet Cravings January/February 2021
Posted January 19, 2021 by Prairie Wife -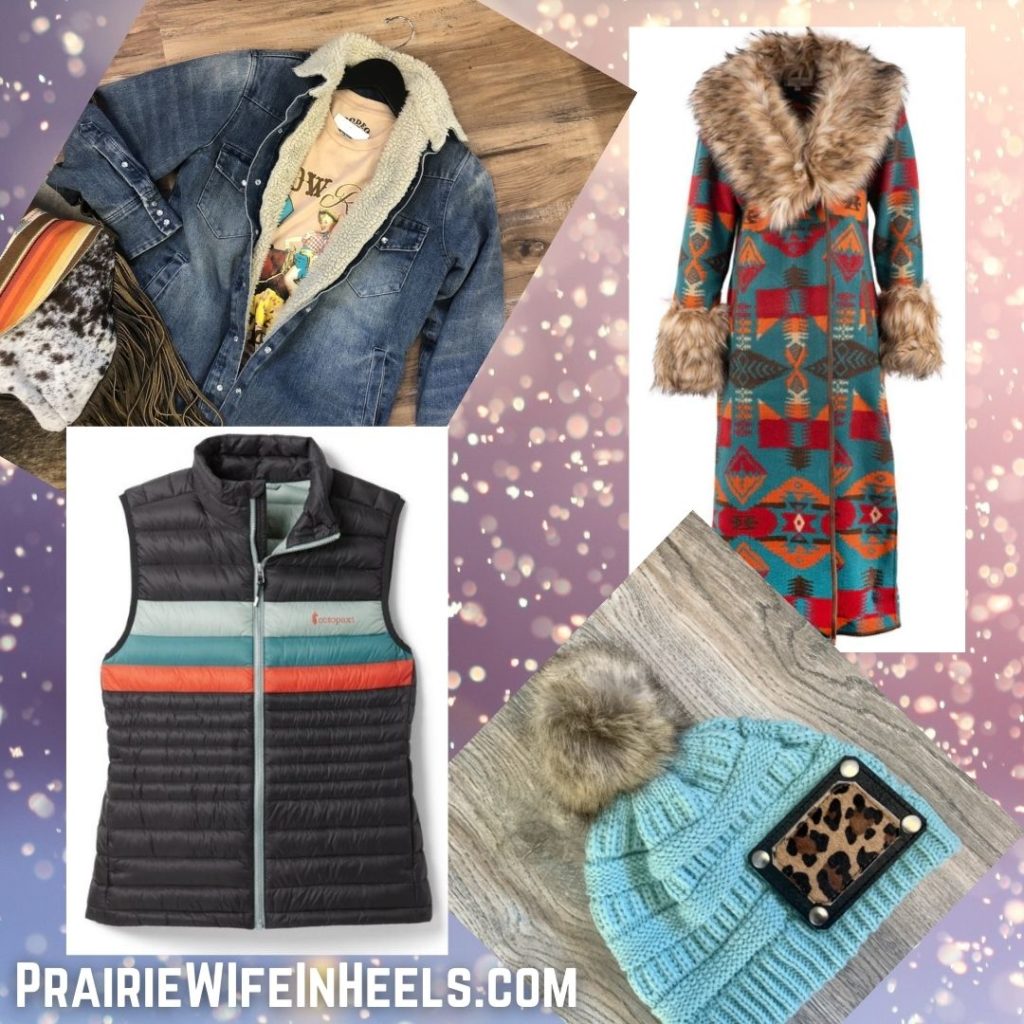 Cold weather and dreary days are to be expected in January and February here in Wyoming.
Thankfully I have found that I can cheer myself up by adding just a few fun fashion items to my closet!
Here is a look at a few things I am craving right now, and I have a feeling once you see them you'll want to add these items into your closet too.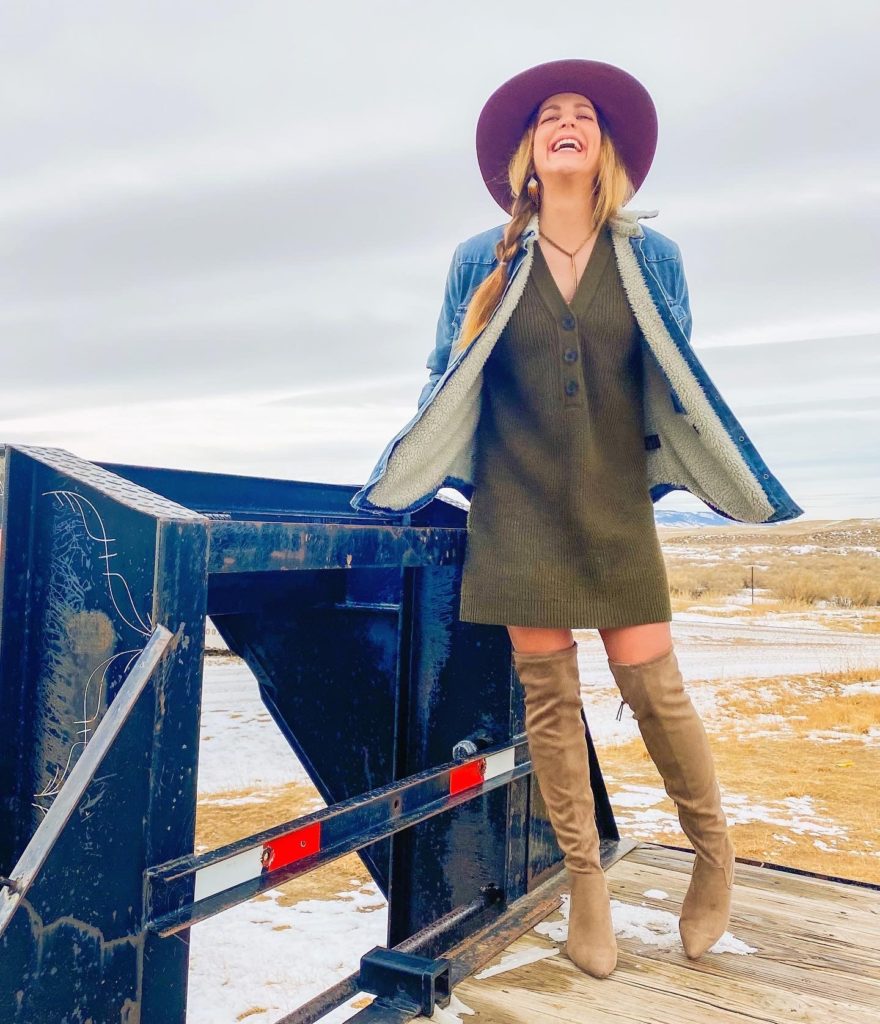 I first tried one of these coats on when I did a photoshoot with The Cowgirl Diaries in November, and I fell in love with the cozy feel and the vintage Western vibes. I had dreams of owning one and styling it with dresses, jeans, and wait for it…a cute printed t-shirt, cut off shorts, and booties. Thankfully I found just the right one at Allure! This coat is as warm as it looks, and super practical for this time of year. Keep in mind that some of these styles can be a bit stiff, so look for a brand that has a bit of stretch to the fabric.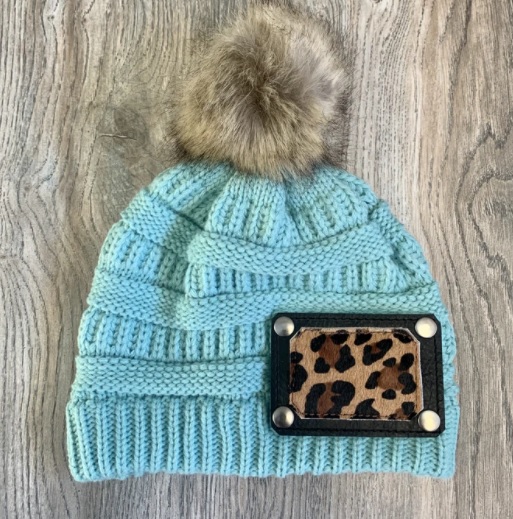 Living in Wyoming beanies aren't just a fashion statement, they are a necessity. This year the trend is to add a fun feel with a pom-pom on top. The one in the picture is from Pure Dixie and gives you an extra way to stand out with the creative patches. Use code PRAIRIE10 for 10% off when you shop. I have this beanie from The Painted Pony and love the bold mustard color! Use code PRAIRIEWIFE15 for 15% off when you shop.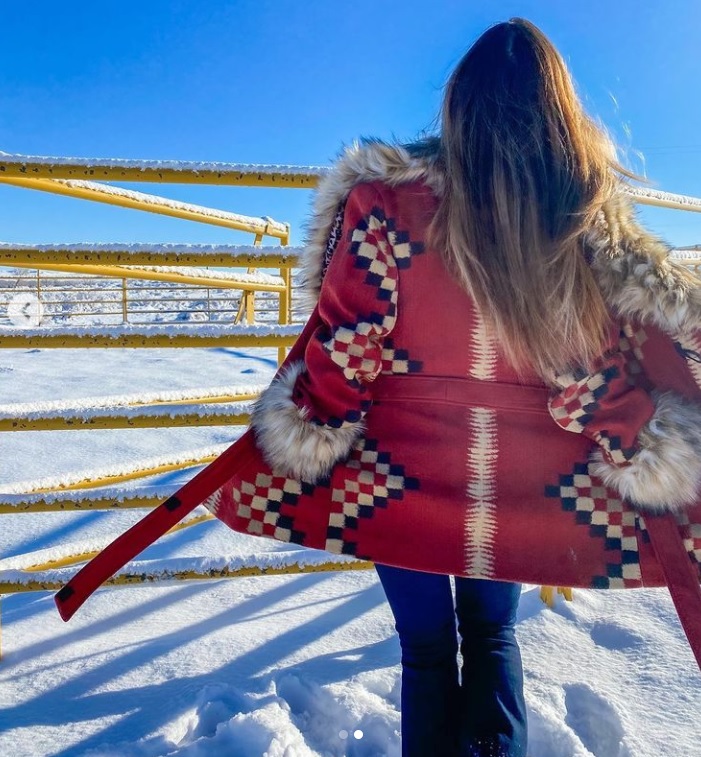 Okay before you just scroll on by this item, hang in there with me a minute. I get that this is a whole lotta look, but trust me when I say you CAN pull it off. This coat can be a statement on its own (wear it with jeans and a simple sweater) or it can help add even more punch to a bold look (think about this over a sleek body con dress with blingy jewelry and knee-high boots). Take it NEXT LEVEL with a bold and bright longer length style, or tone it down with this cardi that has just a bit of fur on the collar.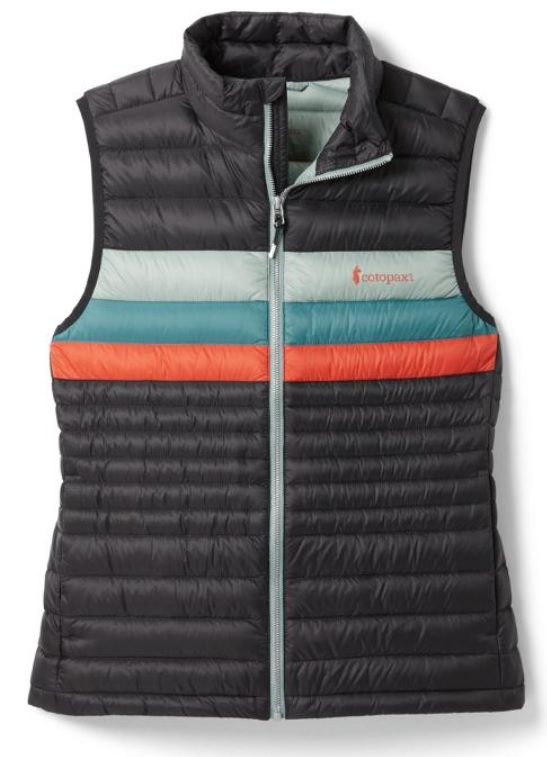 This is one of those accessories that ANY of our readers can use, even if they live in TX like my big sis. A puffy vest not only adds warmth, but it's also is a great way to add color, texture, and pattern to your look. Throw it over a hoodie and leggings with your knee-high mud boots for a "why yes I just got done taking a leisurely walk in the forest" look. Wear it over a thin bright long sleeve top with skinny jeans and booties for a cozy but sophisticated outfit. Many of the newer vests offer warmth without bulk, like these colorful vests from Simply Creative. Use the code PRAIRIEWIFE for 20% off your total.
See…the colder weather that comes with January and February doesn't have to make life dreary!
Just add a few of these fun items to your closet and I just bet you'll be smiling from ear to ear.
Categories: Fashion, Prairie Wife Style
Tags: , blanket coat, closet cravings, February, January, pom pom hat, puffy vest, sherpa lined jean jacket, Winter Fashion, wyoming fashion