YOU ask Prairie Wife
Posted March 24, 2014 by Prairie Wife - 6 comments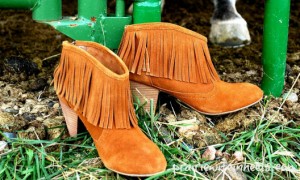 This week for our Prairie Wife of the Week we decided to do something a little different. Rather than have Texas Two Steppin' or I interview someone we decided to let you the readers ask us some questions! This month it's my turn and Texas Two Steppin' will be under the microscope in May.
Feel free to ask any question you want, on any topic. It can be a parenting question about discipline, nursing, or early childhood education. Maybe a more personal question about my likes or dislikes, The Cowboy or the Cowkids, hobbies, or something you wondered about as you read a past blog post. Perhaps you have a fashion or beauty question and just aren't sure who to ask…It's your chance to ask Prairie Wife whatever you want, nothing is off limits…and I mean nothing!
Please put your questions in the comment section of this post, on our Facebook page, Twitter account, or e-mail me at prairiewifeinheels@hotmail.com . Make sure you use whatever name you want to us to use when we write the blog, because we will be listing you as the author of the question. Start typing away and feel free to ask more than one question; I can't wait to see what you guys want to know!
Categories: Prairie Wife of the Week
Tags: , Ask Prairie Wife, Prairie Wife, questions for Prairie Wife, readers questions