5 Graphic Novels for Young Girls
Posted July 20, 2016 by Prairie Wife - 3 comments
A few months ago my Sister In Law took the older Cowkids to Barnes and Noble. It's become a special tradition for them. It only happens a few times a year, and it's something the Cowkids talk about for months afterwards. To spend some time with their beloved Aunt, with no little kids throwing fits, and to get to pick out their very own special book…well it's their idea of heaven!
After her most recent trip Cowgirl G came home with a graphic novel. As an ex-teacher I know that reading is reading, is reading. Whether it's a magazine, graphic novel, or the back of a cereal box all reading is good! It came as no surprise to me that Cowgirl G picked out a graphic novel. She spends most of her free time drawing in her journal and creating fashion designs for her future designer label. The next time we went to the library I was pleasantly surprised at how many graphic novels are out there for young girls. Things have really changed since I was a Tween. Below I've listed 5 of our favorite Graphic Novels for Girls, check them out and let me know what you think!
The Baby Sitter Club Graphix
This series is the one that started Cowgirl G's obsession with graphic novels. As someone who grew up on the original Babysitters Club books I was a bit leery to look at these ones…but I wasn't disappointed. I can totally see why she loves them! They have the same relatable plots of our youth, with our favorite characters brought to life in fun bright images.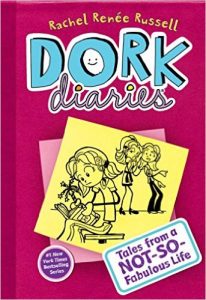 Dork Diaries Series
Just like Diary of a Whimpy kid, these books are ones that both kids and adults can enjoy. Follow Nikki as she tries to navigate the ups and down of being a teenager in a new school. With typical teenage girl problems addressed (and solved) in a delightfully funny way, this is a great one to read along with your daughter…and reference later when she's going through similar circumstances.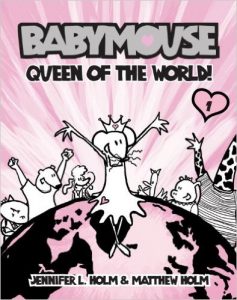 Babymouse
Cupcake loving Babymouse is as sassy as she is cute. Laugh along with her as she goes through one mishap after another! This book has a bit more simpler language and larger font than some of the others. I would recommend it as a great one for reluctant readers or younger girls. Something else that appealed to Cowgirl G is that she could draw Babymouse cartoons on her own!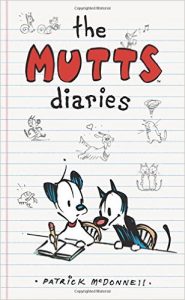 The Mutts Diaries
This sweet comic strip has been reworked into it's very own book. All kids love animals and these two sweet and silly characters are sure to win over anyone! You'll hear your child laughing out loud as they read this one, and it was fun to watch Cowgirl G start to understand more of the puns now that she's older. This was also one the she loved to read to the littler Cowkids.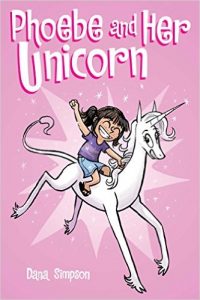 Phoebe and Her Unicorn
If I'd have to pick a favorite this would probably be it. The story of a unique little girl and a snobby unicorn is too cute to put down. I found myself laughing out loud at their interactions and sarcasm. The drawings are simple yet fun and I could see them being used to decorate a Tweens bedroom! There is a bit more "adult" language in this one (she uses the word stupid) and some pop culture references that may make this one a bit more appropriate for older children.
Are there any graphic novels you or your kids love that we need to try?
Categories: Reviews
Tags: , babymouse, Book Review, books for tweens, books for young girls, dork diaries, graphic novels for girls, phoebe and her unicorn, the baby sitters club graphix, the mutts diaries