Silk Wild Rags From Covey of Quail
Posted December 24, 2019 by Prairie Wife - 27 comments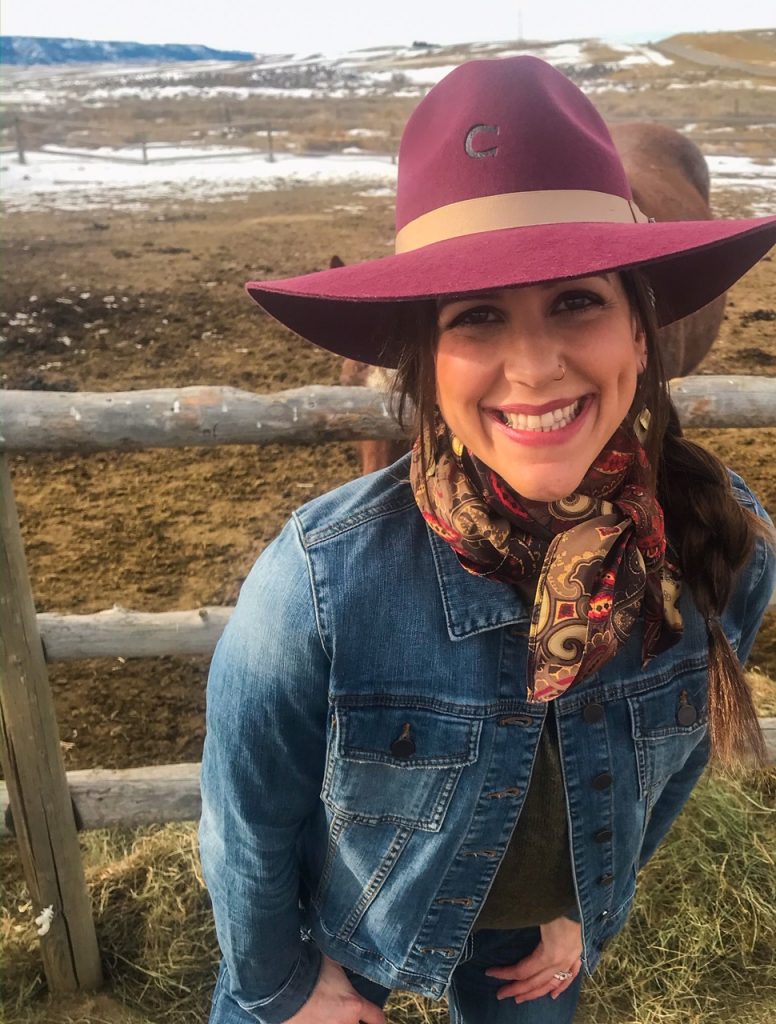 I may be a city girl, but after 20 years of living in Wyoming, I feel like it's safe to say I've got more than a bit of country in me too.
This year I've slowly but surely been embracing the Western style of fashion that so many ladies here in Wyoming have perfected.
Maybe it's because I'm now working at a country radio station? Or perhaps it's all the fabulous Western fashion finds at Simply Creative and Allure Boutique.
Whatever it is, I'm finding that more and more, I'm adding a bit of western flair to my looks.
When Connie King of Covey of Quail reached out to me on Instagram I did what any normal person does…I headed to her feed and took a look at her pics. I was immediately struck by the vibrant colors of her silk rags and began to imagine The Cowboy wearing one of her Jacquard rags. Ever since I've known him, he's worn a simple black rag around his neck as soon as the weather gets brisk…but I had visions of adding a pop of color to his look.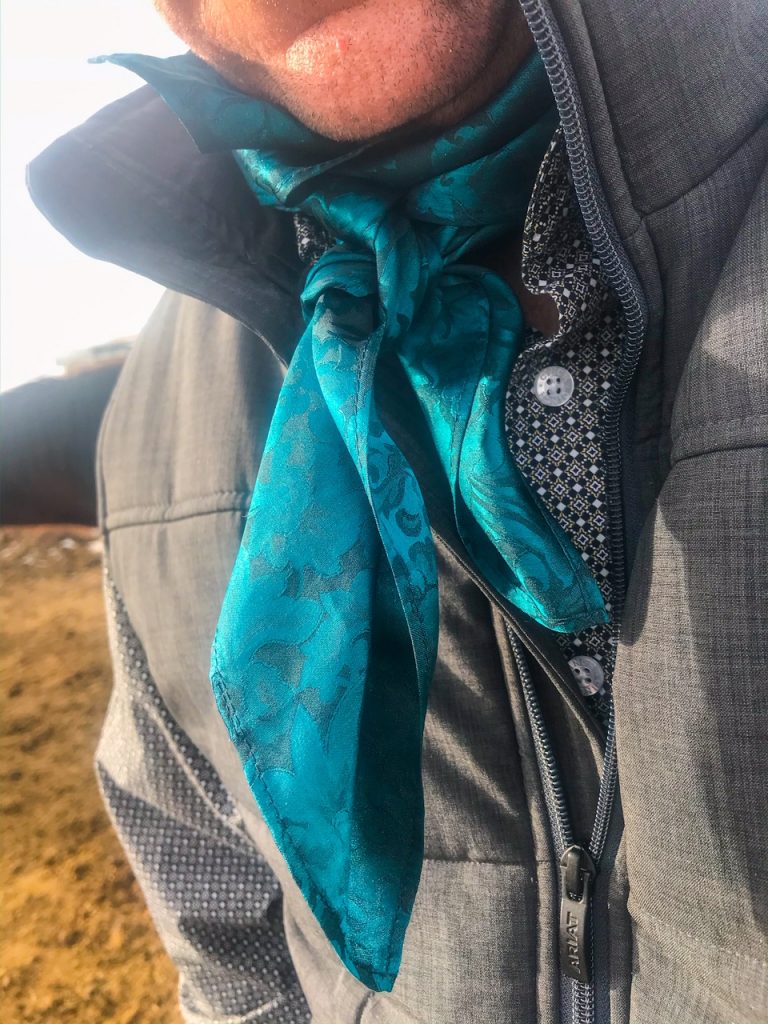 The more I chatted back and forth with Connie the more I knew I wanted to help spread the word about what she does.
When she offered to do a giveaway just in time for Christmas I was thrilled. 
Take a moment to learn a bit more about Connie and Covey of Quail and then make sure you follow her on social media and enter to win a Silk Wild Rag of your own.
Connie King began her business way back in 1982 while waiting to find work in her profession.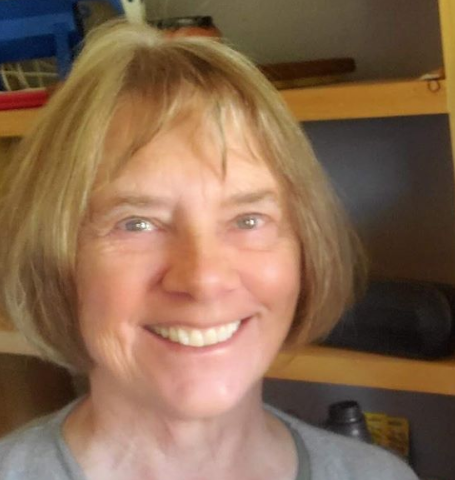 After becoming the second employed woman biologist EVER in the state of Wyoming, she found herself inspired to go back to her creative roots many years later.
In 2000 she relaunched Covey of Quail Wild Rags with her husband and it organically went in a western direction.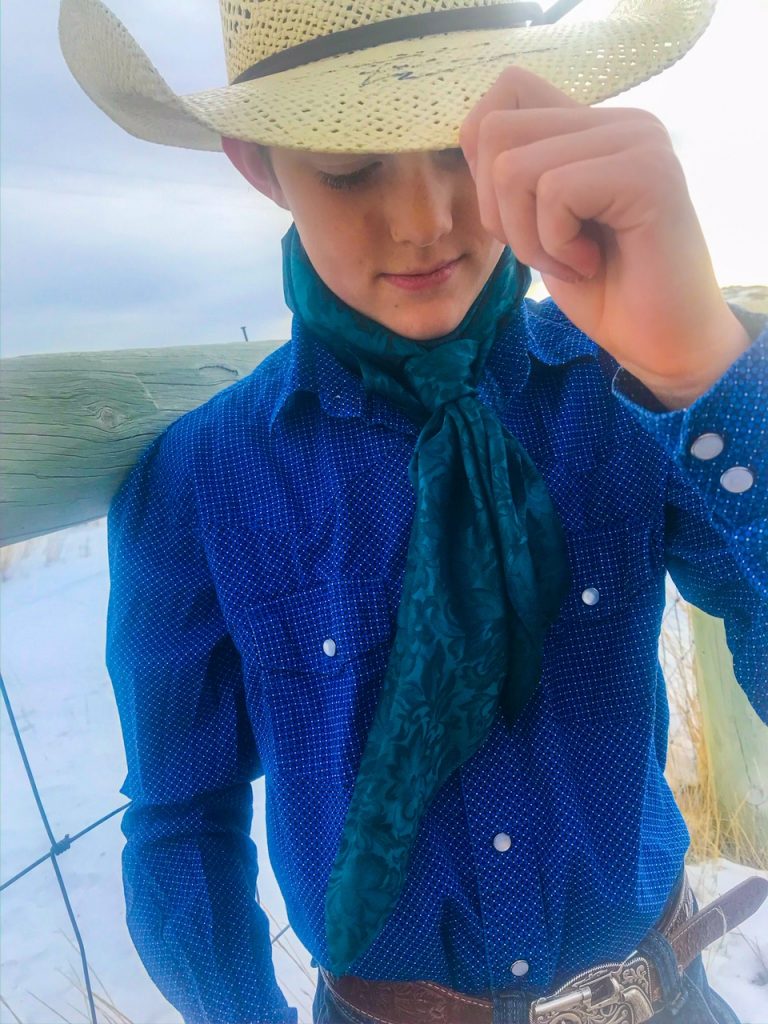 They have sold Coronado concealed carry leather vests, Schaefer Ranchwear plus many other high-end women's lines over the past two decades.
But, her silk wild rags have always been a staple of her business. Covey of Quail Wild Rags are always silk and always have hand-rolled hems.
Why silk? It's breathable yet warm, soft against the skin and beautiful.
Why hand-rolled hems? It allows your scarf to drape better and gives you a closer softer tie around your neck. If you're wearing your scarf for fashion purposes only, a hand-rolled hem allows your scarf to move fluidly along with you.
Hand-rolled hems are the harder way, the traditional way, and for Covey of Quail, the only way!
In 2017 Connie decided to share her business savvy and sewing skills with a couple of young women. She is pleased that her tradition of gorgeous hand made scarves will continue on in the future.
Connie is still sewing daily and always finding new vibrant patterns and color combinations to go along with the classic styles here clients have come to love.
All you HAVE to do to enter to win a silk Wild Rag of Your Own from Covey of Quail is head over to Connie's site and pick our your favorite pattern. Let us know in the comments below which one you love! 
You can earn more points towards the giveaway by filling out the form below. 
PLEASE help us spread the word out this amazing Wyoming based small business!
Categories: #GiveAways, Fashion, Prairie Wife Style, Product Reviews, Reviews
Tags: , covey of quail, Fashion, Giveaway, silk rags, silk scarves, silk wild rags, western fashion, wild rags