Prairie Wife of the Week Faith from Dream Upon a Princess
Posted January 23, 2015 by Prairie Wife - 35 comments
This week's Prairie Wife of the Week was a really fun one to do, after all who doesn't want to talk with a princess?! Faith is a women who isn't afraid to say yes to her dreams, and this alone is a reason to add her to our list of amazing Prairie Wives. Add to this her willingness to work hard, her desire to use her talents to bring joy to others, and her understanding of the importance of giving back to her community and you'll see why I had to share her story. I also have to add that I am totally using Dream Upon a Princess for Cowgirl G's next birthday party, when you see everything they include in their packages I bet you'll be thinking about it too! Don't forget to stop by at the end of the post to enter to enter to win THREE great prizes, and don't worry you can enter to win all THREE of them!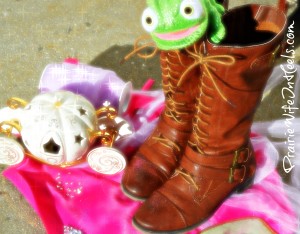 Prairie Wife (PW): First tell us a little bit about your family.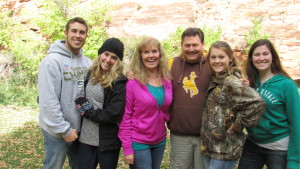 Faith (F): My parents grew up outside of Great Falls, Montana and I spent most of my early childhood in Billings. I have two little sisters and I can't imagine not talking with them all the time! My family is very very close, which is something I really value. We still vacation together as a whole family and…it's usually to go visit more of our extended family! My family moved to Riverton, Wyoming when I was in middle school and then moved to Casper when I entered High School. One of my sisters lives in Lander and works in Auto Painting and Repair and my youngest sister is a Junior in High School. They both help me with my business as well. I really enjoy living in Wyoming but, I am not averse to moving somewhere else!
PW: You recently graduated with a Bachelor of Fine Arts in Musical Theater from the University of MN, Duluth and a minor in dance. Can you tell us why you decided to be an actress, and what are some of your favorite past roles?
F: I've been singing my entire life! I was in every competition and talent show I could get myself into, and I even danced a little bit. When I was younger our local High School would always come to do a Christmas program for us. They would go into the audience and sing to us. One time one of them came and sang to me and I loved it, I felt so special. I knew then that I wanted to make others feel the same way. I really began to focus on it as an actual career when I was in High School. My High School decided to put on a production of Cinderella and I really wanted to be in it. I practiced for hours and worked so hard to prepare for that audition. All my hard work was worth it when I got the lead role of Cinderella! I loved every aspect of the experience; the collaboration between the director and others in the cast and crew, and the interaction with the audience afterwards. I realized that as "just" a singer you are by yourself with your band behind you.
After college I had the opportunity to live a summer in NYC where I had a role in an off-Broadway show. I loved NYC but it is REALLY expensive to live there, and it is so far away from my family. I try to go to NYC at least once a year. It allows me to be inspired by the atmosphere and talent, and then I bring that all back to Wyoming with me!
Another amazing experience for me was when I was in Sesame Street Live. I got to go on tour with them, it was an exhilarating experience. I enjoyed being able to reach a wide range of age groups with our show, from the tiny clapping baby to their parents and grandparents. That interaction with the audience is why I like family friendly type shows (and roles), it just seems to be better fit for me!
PW: In June of 2014 you began your own business called Dream Upon a Princess. You and your cast dress up as princesses and princes (with superheroes coming soon) and attend birthday parties and local events. Tell us what sparked this idea?
F: I have always wanted to work for Disney and I actually had the opportunity to be in their college program. After a ton of reflection I decided that I wanted an actual degree in performance, so I turned them down. While in college I worked for a woman who had the same type of business. We would dress up as characters and attend parties and charity events. After I graduated and returned to Wyoming I realized that we had nothing like that here so, I spoke with her and asked if she would mind if I planned to do the same kind of business in Wyoming. She had no problems with it (after all I wouldn't be competing with her business in MN) so I decided to go ahead.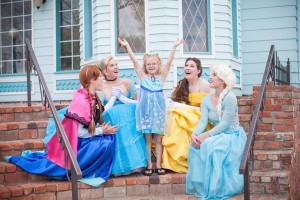 As I said before I love working with children and doing children's theater. I can't tell you how amazing it is to make a child light up! I've found that it's not just the kids but really anyone that see us. When we are walking around wearing our costumes, the parents, kids, everyone sees us and smiles! Just a simple wave when we are in costume can brighten someone's day. Bringing the magic and wonder of fairy tales to kids is something that not everyone gets to do. Realistically, how many kids are going to get to go to Disney World and have that experience? Not many! That's one of the reasons we do group events like our Valentine's Day event (one ticket to this event is being given away to a lucky reader) where parents can purchase a ticket and give their child that magical experience.
PW: Can you share your pricing?
F: Currently I have three packages, and the details are also available on our website. Stop by and look at all of our Fairy Tale Princesses and Princes that are available! We can come to your house or a public venue. We travel anywhere is the state as long as it fits into our schedule, and an additional cost may reflect how many parties I need to turn down to do that one. I charge .50 per mile once outside of Casper.
Our 1 Hour Package is $150 for one Princess (The Snow Queen and Ice Princess come as a pair and count as one princess, as well as Rapunzel and her Prince). You can add extra Princes or Princesses for $50 each. This package includes picture time, crowns and markers and stickers to decorate them, goody bags for up to 10 kids (each additional child is $5), a sing along, game and story time and face painting!
Our 45 Minute Package is $95 for one princess. It includes singing, story and game time, and pictures.
Our 30 Minute Package is $80 and includes a sing along and pictures. If you do only one princess (for example Cinderella rather than a pair like the Snow Queen and Ice Princess) it is only $50.
PW: Can you share what it's like to walk into a room full of adoring fans for your job?
F: It's fabulous! Sometimes the kids are scared because they are so overwhelmed. There are times when I can tell I may need to ease them into it. After all, how would you react to meeting your hero?! Being the magic for them is a great feeling.
PW: What are some of the challenges of your work?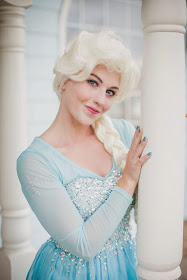 F: Keeping the costumes and wigs in shape is a never ending task! Thank goodness my mom is an expert and willing seamstress. The Snow Queen is one of our most popular characters and I have three costumes I keep in rotation. Between frosting smears and little tears one of them is always being cleaned or repaired! But no one ever said being a Princess would be easy lol!
While I have had a few parties that get a little crazy I have to say that most of them are wonderful. The biggest challenge can be getting some of the kids to believe in you. I really have to stay in character and work hard to make the magic come alive, I've found that by the end I usually win them over.
On the business end I haven't had a weekend free since I started Dream Upon a Princess! And I am currently working three other jobs. Scheduling and asking for money can be a little overwhelming, and I'm learning my way around all the financial and accounting parts of owning your own business.
PW: I've noticed that you attend quite a few charity events, what is your philosophy about helping your local community in this way?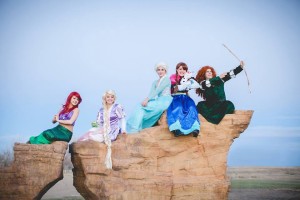 F: That is one of my favorite things about this business. With how much my family moved when I was a child I never really felt like a part of one community. Since starting this business and doing charity work I've become deeply involved in our community, and I have realized the value both professionally and personally. So many kids don't have parents that are able to pay for a party, or they don't have parents at all! We recently participated in an event for Big Brothers and Big Sisters of Wyoming. It was so much fun, we talked to just as many adults as we did kids! My princesses, princes, and I do these for free. The fact that I work with such caring people who are willing to give their time is a reward in itself!
PW: Where do you hope to see you and your business in the next five years?
F: I've thought about expanding my business into new towns, while still keeping it in Casper. That means I need to work on getting a group of trusted employees that will help me to run Dream Upon a Princess in a variety of places. And…I wouldn't turn down a Broadway roll if it came up 😉
PW: Any last Prairie Wife words of wisdom?
F: Never let anyone tell you that you can't do something. If you want something all you need to do is put all of yourself into it and it will happen. Maybe not at first, but eventually, your dream WILL come true.
Three Giveaways…that is a DREAM come true!
All you HAVE to do to enter to is comment! Earn more points towards the giveaway by following us on social media. Please be honest we DO check!
One reader can win a ticket to our Valentine's event. On Feb 8th at the Casper children's theater at 2-3:30. If you want to buy a ticket it is $25 per person. We are going to have a photo booth, singing , princesses, cupcake decorating, story time, and games.
Two other lucky readers will win a Frozen Themed Tutu dress or a little boy shirt created by 4 Angel Babies!
One tutu dress frozen theme one and a little boy shirt
Categories: #GiveAways, Prairie Wife of the Week
Tags: , Acting, charity, Dream Upon a Princess, Giveaway, Prairie Wife of the Week, Princess Parties, small buisness