Organic Body Essentials Products
Posted February 12, 2014 by Prairie Wife - 11 comments
I've said before that Twitter has been an amazing way for me to connect with people all over the globe. This review is about a product that I learned about when one of the owners of Organic Body Essentials contacted me. She offered to send me some of her products to try. I agreed and told her that I would be happy to share my opinions with my readers, but only if I liked the product. I received no monetary compensation for this review.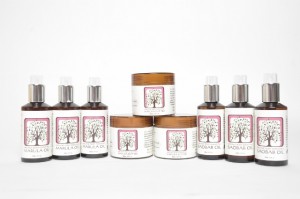 The first thing I did upon learning about Organic Body Essentials (OrganicBE) was to check out their website, after all even if I liked the products it wouldn't matter a bit if they were charging $100.00 a bottle! Imagine my surprise when I saw that the price tags on their all natural organic body products were completely reasonable. A 5oz bottle of Marula Oil is only $18.50 and a 6.8oz jar of body butter is $13.50. That is pretty great considering the quality and quantity of the product. All of OrganicBE's products are Paraben and fragrance free, 100% natural, and fair trade products. You can get more information about how their products are made on their site.
I am pretty familiar with all natural body products, I used to make and sell my own Shea Butter, beeswax, and olive oil lotions. So I wasn't surprised at all that the body butter isn't as smooth as the regular creams you buy at the store. It has a somewhat gritty texture when first removed from the jar, but as soon as your body heat warms up the butter it glides on smoothly. It has an earthy smell and is very moisturizing, perfect for feet and rough hands, knees, and elbows. It works wonderfully as an all over body lotion but, you'll need to give yourself time for it to soak in before you get dressed. You can even use it as a hair mask on dry and damaged hair.
The oils come in wonderful containers that can be "locked" by simply turning the top, a necessity when you have an inquisitive three year old that can reach anything on the counter! The Baobab oil is a golden color and thick. It is very luxurious, and I found it was exactly what my skin needed after the last few months of dry winter weather. It gave my legs that silky glow that you see on all the models in magazines! This oil also took a few minutes to soak in but, not as long as the body butter. It has a light natural smell that disappears quickly.
My personal favorite product was the Marula Oil. It is thinner than the Baobab Oil and clear in color. It has an almost non-existent scent and it soaked into my skin immediately, leaving my skin feeling soft and silky but not greasy. This oil is going to live in our swim bag this summer, it's perfect for both the kids and I after we get out of the drying pool water! I almost wish I was pregnant right now because I have a feeling that these oils would feel wonderful on my itchy tight skin during those last few months of pregnancy. I know that I plan on stocking up on some of these to give as baby shower gifts. Because they are all natural and organic I felt secure in using them on Cowbaby's skin, and he didn't seem to mind a bit! I even put a few drops of the Marula Oil in my bath water, and when I came out after a long soak my skin felt supple and moisturized rather than tight.
If you are looking for an all natural, organic product to help get rid of your dull and dry winter skin, look no further. Organic Body Essentials products truly deliver what they promise; healthy, smooth, and glowing skin.
Categories: Reviews
Tags: , Body Butter, Body Oil, Grown Up Goodies, Organic, Prairie Wife